This site uses cookies. By continuing to use this site, you are agreeing to our use of cookies.

Learn More.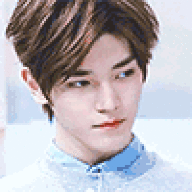 Last Activity:

Apr 30, 2014
Joined:

Jun 10, 2007
Messages:

1,707
Likes Received:

176
Trophy Points:
Gender:

Female

Birthday:

October 5

Home Page:

Location:

Occupation:

Hobbyist Artist
DemonSlayer6
the Romancer, Female, from Beneath my tombstone
... has a fetish for middle-aged men. XD Jul 13, 2013
DemonSlayer6 was last seen:

Apr 30, 2014
Loading...

Loading...

About

Gender:

Female

Birthday:

October 5

Home Page:

Location:

Occupation:

Hobbyist Artist

Lemons lemons drugs lemons.

About me?

I am the owner of a sushi truck. RAWR.

There's a guy that I stalk every morning when I go to school because he's got the weirdest of hair and the weirdest of clothes - I'd love to see his wardrobe. I'm an ordinary lobster, and I'm a rather naughty bear.

I love to do weird things, because quite frankly, I don't care.

My favourite animal is a shark and my favourite food is lemon pie.

I don't have many friends, but I'm sure you can now guess why.

I'm pretty friendly though and I love to chat. I love to write and play video games, I'm an artist for heaven's sake.

My favourite type of music is heavy metal.

My favourite bands comprise of people that the ordinary would label as mental. the GazettE, Disturbed, As I Lay Dying, Dir en Grey, Killswitch Engage, Incubus, Metallica, KoRn, Porcupine Tree, My Chemical Romance, Skillet, Whitechapel, Make them Suffer, Veil of Maya, Bring Me The Horizon, and occasionally Utada Hikaru, Sayuri Sugawara and Michael Buble.

I used to love Linkin Park but that was back in 2004 before they lost their way.

Crying is like breathing;​

the more you hold in, the more you let out.​

I'm addicted to Sengoku BASARA, Yu Yu Hakusho, BLEACH, Digimon, Yu-Gi-Oh, Elfen Lied, Amatsuki, Bakemonogatari, Star Driver, Brave 10, Fruits Basket, Detroit Metal City, Naruto, Katekyoshi Hitman Reborn, Mai Hime, Fullmetal Alchemist: Brotherhood, Ao no Exorcist, Highschool of the Dead, Another, Death Note, Black Lagoon, Kenichi, Trinity Blood, DOGS: Bullets and Carnage, Devil May Cry, Hellsing, Nurarihyon no Mago, Samurai Champloo, Deadman Wonderland, Air Gear, Durarara, Fairy Tail, Tenjou Tenge, Say I Love You, Kaze no Stigma, and too many others I can't currently remember.

I've got a list of games too if you're curious enough, but I'll leave that for next time.

Signature

Ek is 'n boer van 'n plaas op die maan. Ja. Ek het skape in die ruimte.​

​

​