Creator:
@Ekkuses
Attention: all people the original version of is here in forum and uploaded in 2013 and I just wrongly reuploaded again so please forgive me, this version has lower brightness so think as fixed version for high brightness.

-Note: I not make no money out this mods or own them I just tweak the game.

Game Copyright Belong To: Capcom & Ninja Theory

Mod Theme Copyright: Capcom & Ninja Theory

Mod Game based on: General DMC
Features:
-Holy knight tattoo
-White DmC shirt
-White jean
-White coat with black collar and cuffs
-Bright blue eyes
Update:
+Lower brightness for textures in photoshop by using contrast, the textures should now load properly as they are.
*This skin also work on on Son of Sparda skin.
Screenshot: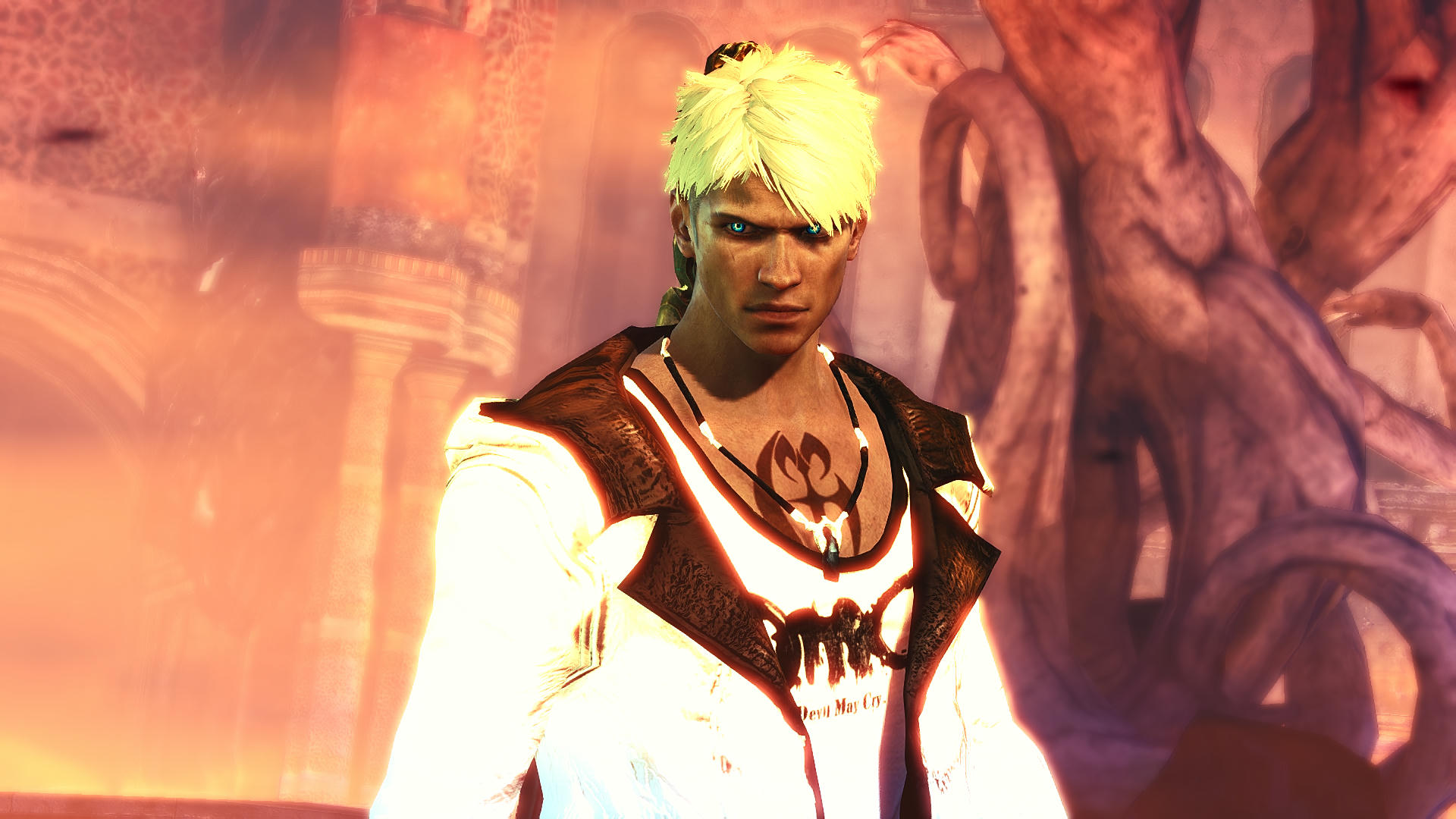 PS: If there is a mistake, I have a backup of it in the google drive.
Download Link
Last edited: